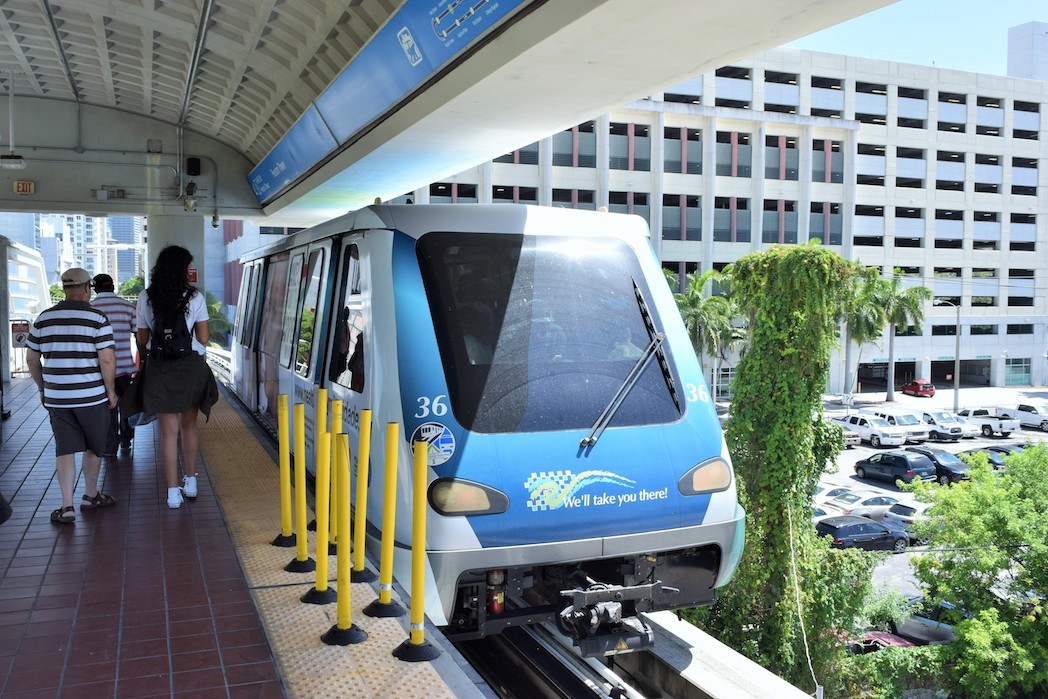 Miami is a popular city with great beaches and nightlife. Efficient transportation is important for residents and visitors due to its large size
While many major cities around the globe boast extensive subway systems as their primary mode of public transit, it is important to know whether Miami has followed suit with an underground network.
This article analyzes Miami's public transportation and focuses on the subway system's presence or absence. It compares Miami with other cities that have implemented subway systems and discusses unique transportation options for Miami's geography
Furthermore, potential future plans surrounding improvements and expansions to the city's public transit infrastructure will be explored.
Exploring The Metrorail System
Image credit: Timeout
The Miami Metrorail, commonly referred to as the city's subway system, is a vital transportation resource for residents and visitors.
Spanning over 25 miles with 23 strategically positioned stations, this elevated rapid transit system efficiently connects various neighborhoods and attractions within Miami-Dade County.
To navigate the Metrorail seamlessly, one can refer to a comprehensive Miami subway map that illustrates major routes and station locations.
Miami Metrorail station features such as parking and accessibility are easily accessible online.
The Miami Metrorail schedule provides precise train timings and frequency information for a convenient commuting experience.
Alternative Transportation Options In Miami
Image credit: matadornetwork.com
Miami offers various public transportation options for residents and visitors.
Miami doesn't have an underground subway system, but the above-ground Metrorail has many stations that provide easy access to popular destinations.
The Metromover is a free automated people mover in Downtown Miami that connects to business centers, shopping areas, and cultural venues.
Buses and trolleys traverse throughout the metropolis, allowing passengers to explore this coastal paradise without relying on personal vehicles or taxis.
Comparing Metrorail To Traditional Subways
Image credit:
Walking around Miami may raise questions about the city's underground public transportation options.
While there is no traditional subway system in Miami, the city does boast an elevated rapid transit system known as Metrorail.
Miami's subway map shows 23 Metrorail stations on a single line, covering over 25 miles and connecting various parts of the city.
Metrorail is affordable, with fares starting at $2.25 per trip, making it convenient for both locals and tourists to navigate Miami without overspending.
Despite not being a typical subway system, Metrorail is a reliable and affordable alternative for efficiently navigating Miami's urban landscape.
Frequently Asked Question